Oatmeal Cookies WITH RAISINS
People Love 'Em. Or they DON'T.
You needn't LOVE raisins in oatmeal cookies, nor oatmeal cookies, for that matter, to be fascinated by the history by oatmeal cookies with and without raisins. Trust me. This is captivating stuff: Victorian Oatmeal Raisin Cookies.

My recent post, Victorian Oatmeal Cookies, blew the lid off the cookie jar. Mainly regarding history's naming of Boston Cooking School's Principal Fannie Merritt Farmer as THE oatmeal cookie recipe lady. Seems she's not, after all. That didn't keep me from making a big batch of oatmeal cookies (WITH).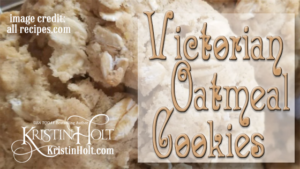 .
Ah! Finally! Oatmeal Cookies with RAISINS!
This vintage oatmeal cookie recipe calls for RAISINS! Finally.  Who knew that adding raisins (a commonly available food throughout the century) to oatmeal cookies would take until the end of the century?
.
.
Victorian Home Bakers used Raisins
We have ample quantity of mid-Victorian recipes using raisins in cakes and in cookies–so a social ban on using raisins in confections couldn't have been true.
Here are three (1874, 1880, and 1882):
.
.
.
Why Raisins showed up in oatmeal cookies–
…Raisins … did not become the norm for oatmeal cookies until Quaker Oats began printing a recipe for oatmeal raisin cookies on every carton of their oats in the early 1900s, the result of a collaboration between Sun-Maid Raisins and the Quaker Oat Company, who employed the same advertising agency.

Source: The Hungry Genealogist (emphasis added)

.
Raisins IN Oatmeal
I'd be quite curious to understand WHY raisins didn't get with oatmeal far earlier than 1900. I looked, hard. Everywhere. In Vintage cook books, in vintage newspapers. I searched for a wide variety of terms and uses. It seems our 19th century bakers didn't like to combine raisins in their oatmeal dishes–whether oatmeal (steamed) puddings, hot porridge cereal, or cookies.

But by 1904, "Oatmeal (porridge) with Raisins" was a thing.
.
Up Next!
Oatmeal & Victorian-America's Attitude
What an attitude Victorian Americans had! They'd "labeled" oatmeal, and that label kept oatmeal out of the kitchen…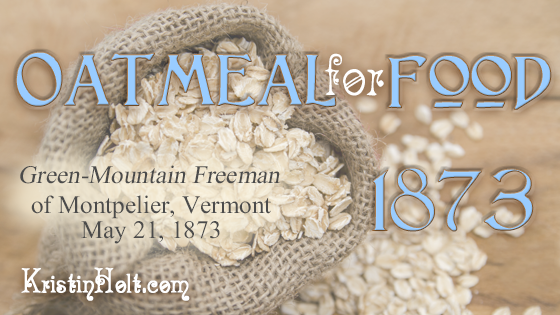 .
One Modern Oatmeal Cookie Recipe from Kristin
This recipe PDF may be downloaded, saved, printed, shared, and more. This single page has a page number because I put it in a church cookbook. Enjoy!
Kristin Holt's Oatmeal Cookies Recipe
.
Related Posts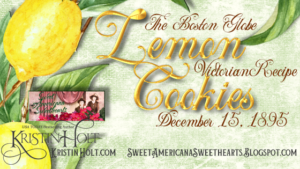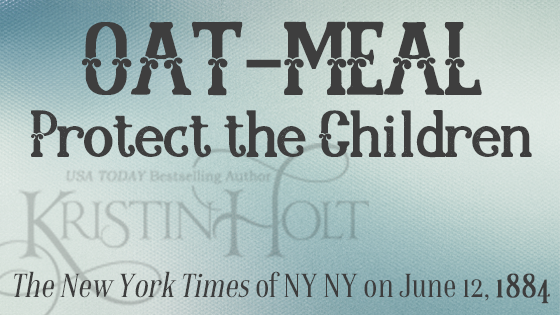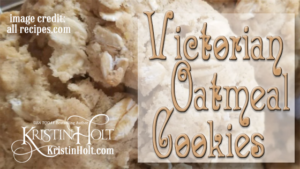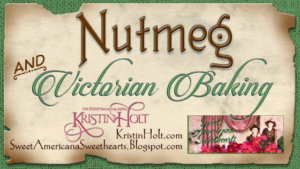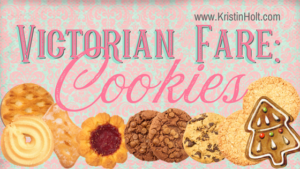 .
Other Downloadable Cookie Recipes from Kristin Holt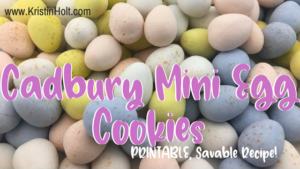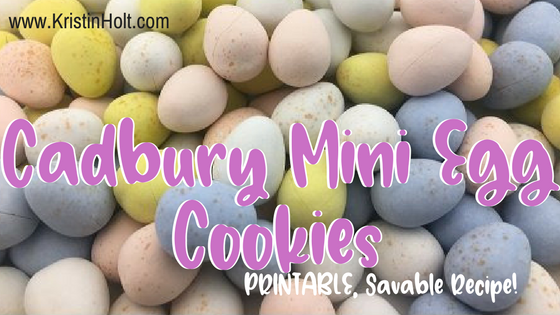 .
by USA Today Bestselling Author Kristin Holt
Updated July 2019
Copyright © 2019 Kristin Holt LC