The previous eight articles within the Nineteenth Century Mail-Order Bride SCAMS have illustrated various types of fraudulent methods, crimes, and the consequences. One common thread through all is the criminal's intention to capitalize on their victims' loneliness and desire for love and companionship.
Some brides-elect and grooms-elect actually had their intellect about them enough to recognize when things weren't quite right (even if fraud was not involved in one out of three incidences)… and made prudent decisions about their course of action. The first three articles are very short, and the last one a little longer and so worth it!


A CASE WHERE THE INTERESTED COUPLE MEET FACE-TO-FACE AND CALL IT OFF

A BRIDE-ELECT IS DUPED BY A SMALL BROKERAGE… DETECTIVE WOOLDRIDGE COMES TO HER AID TO LOCATE MISSING GROOM…
The following is an excerpt from an article that ran in the Chicago Daily Tribune, 13 October, 1902. The Proprietor, a married man, fraudulently conducted a courtship through the mail without using his legal name, a criminal act.
BRIDEGROOM FAILS TO APPEAR

"Riggs," however, was not at the station to meet his bride-elect, and the girl went to the National hotel, Van Buren street and Wabash avenue, and waited for the coming of the bridegroom. When he did not put in an appearance Miss Crosby called at the Harrison street police station and took Inspector Lavin into her confidence.

Detective C. R. Wooldridge was detailed on the case, and he secured from Miss Crosby the address of Hansell, who posed as proprietor of the Union Correspondence and Matrimonial Bureau.

HANSELL ADMITS HE IS "RIGGS."

Yesterday the girl, accompanied by the detective, called on Hansell and demanded the address of "Riggs". he refused to give it, but later declared he was "Riggs," and that he had corresponded with Miss Crosby only to secure a patron for his bureau.

Hansell was taken before Inspector Lavin and was called on to make good…"

[Note: the following image is the scan of the transcription, immediately above.]

A SAN JOSE MAIL-ORDER BRIDE APPARENTLY DISCOVERED HER HUSBAND WAS A SERIOUS CROOK…

AND LAST BUT NOT LEAST–
AN ASHEVILLE GIRL'S SENSIBLE ACT CAUSES ARREST OF A CHICAGO MATRIMONIAL BUREAU CHAP
The discovery of this fraudulent matrimonial agency uncovers a new (at least to my series of articles) strategy–wherein the "bride elect" had no idea anyone circulated her name, address, image, or supposed financial status. I'm impressed by her decision upon receiving a letter from a man she'd not met suggesting they marry. It seems ridiculous, now, with only part of the story, why a fraudulent bureau would allow a patron to send mail directly to a woman who had no idea she was in their books as a potential bride. Wouldn't it make more sense for them to use stock letters, create an appealing and entirely fictitious name, and handle all correspondence within their office? There must have been more to the story than divulged to readers of the Asheville Citizen-Times.

Note: The "Dart Didn't Pierce" lead-in is in reference to Cupid's Arrow, or in this case, Cupid's Dart. Matrimonial agencies were often referenced with ties to Cupid in United States Newspapers in the East and in the West.
I want to believe that in a climate with so very many scams run by virtually every criminally minded man and woman that folks were as careful as they knew how to be. These examples cite the care with which many approached marriage bureaus. The optimistic news is that many people did marry after a courtship conducted by mail (however brief), and those additions to this series of articles is on the way! I look forward to sharing with you many happy circumstances where couples met due to correspondence (usually with a marriage bureau or matrimonial service of some kind) and lived many happy years together.

One Chicago Matrimonial Bureau circulated the photograph of one miss to cowboys in the West, inferring an abundance of brides…

a Matrimonial Bureau run by a man named Chinn, accused of having purchased pictures of Actors and Actresses and passing them off as candidates for marriage.

40,000 Love Letters: Manager of a Matrimonial Bureau Slides Down a Rope From a Third Story Window (leaving wife and desperately ill baby behind in a closet)

And what if the Salvation Army entered the Cupid Business?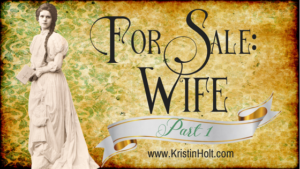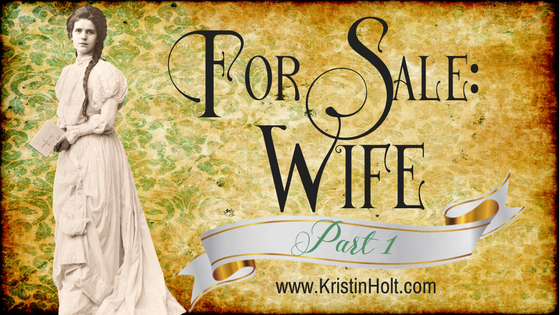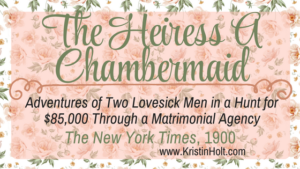 Save