HAPPY NEW YEAR, 2016!
I blog once a month at Sweet Americana Sweethearts (first Friday of each month). Today's article focuses on the American Victorian-Era New Year's Day Celebrations. In that blog article, I show this menu posted in 1892 in a Pittsburgh, PA newspaper, but not the instructions— which those of us who are amused by history and cooking and the way things once were may well find fascinating. So this article is all about that menu… and how the home cook may have accomplished such a daunting task to celebrate the FIRST big holiday of the year.
.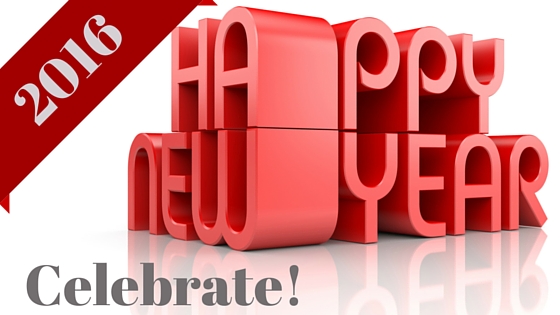 This menu for New Year's was posted in the Pittsburg [sic] Dispatch, Pittsburgh, PA, December 25, 1892:

Note: please pardon the breaks in the newspaper columns copy, below. The reading was often interrupted with literal breaks… either from the bottom of a column to the top of the next, or an advertisement situated in the middle, etc. The discoloration, variation in clarity, light/dark areas, and out-of-focus bits are original to the microfiche/microfilm/scanned images I viewed online.
Honestly, can you imagine reading the paper… instead of grabbing a new recipe and instructions on a recipe or cooking website (and viewing on the ease and convenience of an iPad)?
About now, I'm wondering if the author prepared a timeline… a list of instructions allowing me to see what to do when, and how to keep things warm should a side-dish be ready before it's time to sit up to the table. Who has any idea how to figure out what to do first? When to pause and pick up the next task?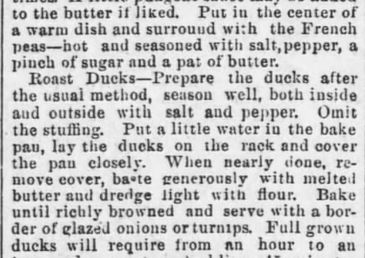 BTW: Any idea what "the usual method" might be when roasting ducks? See the first phrase after "Roast Ducks"– above.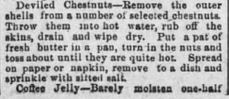 Did you know boxed (plain, unflavored) gelatin (spelled 'gelatine' in context) was available (and familiar) in 1892? Now we know!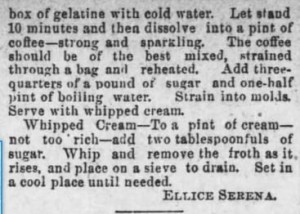 Are you as tired as I am, just from reading the instructions from Mrs. Ellice Serena? Of all the things I'm grateful for this New Year's Day, the convenience and ease of cooking in my truly modern kitchen is one of them.
By the way, I've had a kick out of my two newest heroes (Adam in Josie: Bride of New Mexico, and Richard in Lessie: Bride of Utah) focused on modern conveniences… in their own world in 1890.
Tip: Lessie: Bride of Utah makes her debut tomorrow (technically, tonight near midnight). I hope you'll consider spending a few hours with me and reading the first of my twin-sister mail-order-bride books in the American Mail-Order Brides Series by 45 authors (who wrote a total of 50 boos). I'm author of books #45 and #47. They release Saturday (1-2-16) and Monday (1-4-16), and with all 50 books in the series, for at least the first 3 months of publication, they're available exclusively on Amazon.com.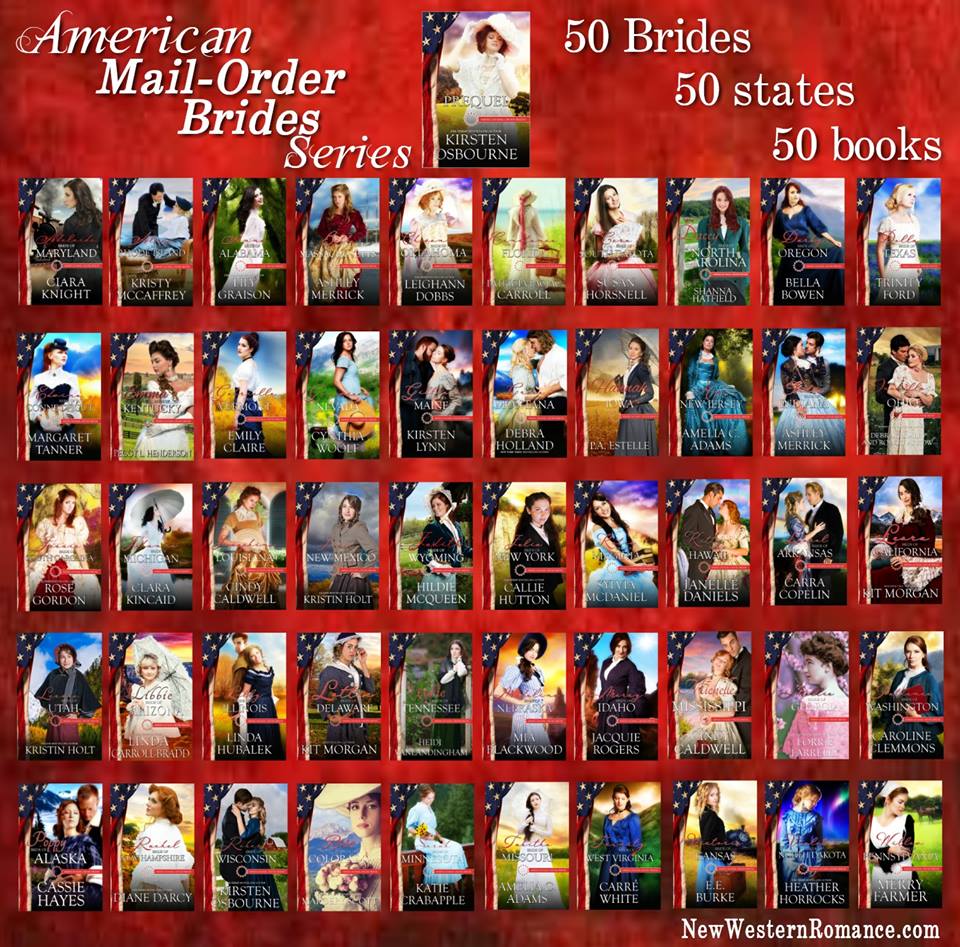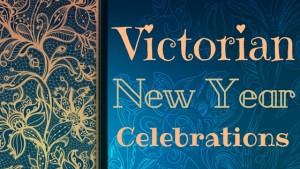 Now that you've had a chance to explore a suggested menu for New Year's, please visit my post: New Year Celebrations in the American Victorian Era at Sweet Americana Sweethearts. After all, New Year's Day for our great-great grandparents was so much more than just a sit-down meal at home. Come see courting traditions, paying calls, etiquette for such occasions, and a true-to-life Chicago restaurant menu for the holiday.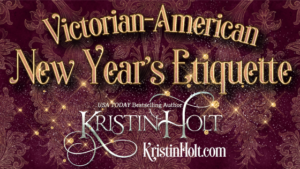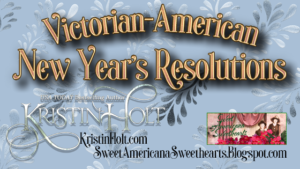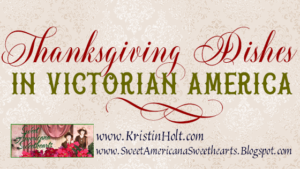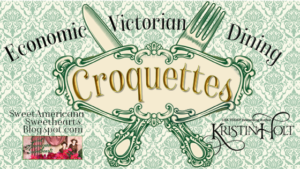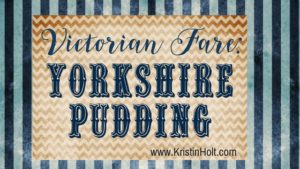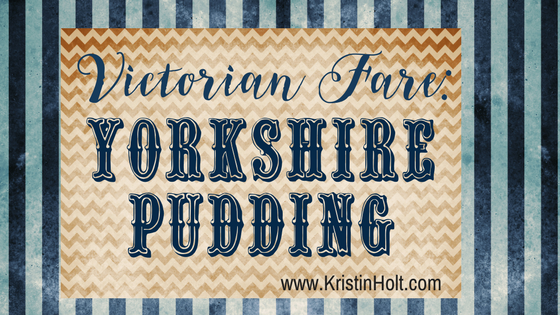 Related Articles–all about Victorian American Observation of Various Holidays:
May Day Oddities in the Victorian United States Victorian America and Easter Eggs Victorian Americans and Mardi Gras Victorian Americans Observed Groundhog Day? Victorian Letters to Santa Victorian America Celebrates Halloween Victorian Americans Celebrate Oktoberfest Victorian America Celebrates Labor Day Pioneer Day: Utah's Victorian History Victorian America Celebrates Independence Day Victorian America Observes Flag Day Victorian America Observes Memorial Day Victorian America Observes Mother's Day–on Sweet Americana Sweethearts Victorian America Celebrates Arbor Day Victorian America & April Fool's Day–on Sweet Americana Sweethearts Victorian America Celebrates Easter Victorian America Celebrates St. Patrick's Day Victorian Leap Year Traditions, Part 1 Victorian Leap-Year Traditions, Part 2 Leap Into Love– The Victorian Way: Sweet Americana Sweethearts Victorian Era Valentine's Day Victorian New Year Celebrations, on Sweet Americana Sweethearts A Victorian Menu for New Year's Day, 1892 American Victorian Era Christmas Celebrations Victorian Era Thanksgiving Celebrations Happy Birthday, United States!
Copyright © 2015 Kristin Holt LC