A stereoscope is a device for viewing a stereoscopic pair of separate images, depicting left-eye and right-eye views of the same scene, as a single three-dimensional image. [source]

Stereoscopes and their images appeared prior to the inclusion of pictures or images in newspapers and magazines. Because of the novelty–viewing images of locations or people that would otherwise be forever unknown–the stereoscope was honored as spectacular entertainment. People would gather and pass around the stereoscope to take turns viewing the stereograph.
A stereograph is composed of two pictures mounted next to each other, viewed with a set of lenses known as a stereoscope.  Taken around 7cm apart, roughly corresponding to the spacing of the eyes, the left picture represents what the left eye would see, and likewise for the right, so when observing the pictures through a stereoscopic viewer, the pair of photographs converge into a single three-dimensional image. [source]

The earliest type of stereoscope was invented by Sir Charles Wheatstone in 1838. It used a pair of mirrors at 45 degree angles to the user's eyes, each reflecting a picture located off to the side. It demonstrated the importance of binocular depth perception by showing that when two pictures simulating left-eye and right-eye views of the same object are presented so that each eye sees only the image designed for it, but apparently in the same location, the brain will fuse the two and accept them as a view of one solid three-dimensional object. Wheatstone's stereoscope was introduced in the year before the first practical photographic process became available, so drawings were used. This type of stereoscope has the advantage that the two pictures can be very large if desired.

.

In 1861 Oliver Wendell Holmes created and deliberately did not patent a handheld, streamlined, much more economical viewer than had been available before. The stereoscope, which dates from the 1850s, consisted of two prismatic lenses and a wooden stand to hold the stereo card. This type of stereoscope remained in production for a century and there are still companies making them in limited production currently. It is primarily American, although it is often named "Mexican stereoscope."

.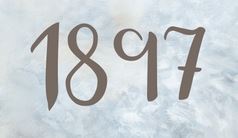 Stereoscopy (also called stereoscopics) is a technique for creating or enhancing the illusion of depth in an image by means of stereopsis for binocular vision. [source]

Stereograph
1. A single or double picture for a stereoscope. 1855-1860.
2. Two almost identical pictures, or one special picture, that when viewed through special glasses or a stereoscope form a single three-dimentional image. Also called stereogram. [source]
Any stereoscopic image is called a stereogram. Originally, stereogram referred to a pair of stereo images which could be viewed using a stereoscope. [source]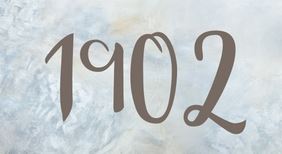 Mail-Order Bride Farces…for Entertainment? Mail-Order Catalogs and the Old West
Other Victorian-era Inventions:
Nineteenth Century Ice Cutting, Part 2 Old West Mason Jars Telephones for Sale by Sears Roebuck Victorian Yeast Bread… Easier after the Centennial Victorian Lawn Mowers Shave Ice, and milk shakes–in the Old West? Victorian Refrigerators (a.k.a. Icebox) Luxury Travel 1890-Style Screen Doors, a new invention! Speaking Trumpet: The Bullhorn of the 19th Century–on Sweet Americana Sweethearts Victorians at the Seashore (Victorian Bathing Machines) Indoor Plumbing in Victorian America Victorian Era Feminine Hygiene BOOK REVIEW: The Victorian Internet: The Remarkable Story of the Telegraph and the Nineteenth Century's On-Line Pioneers Victorian Fountain Pens 19th Century Washing Machines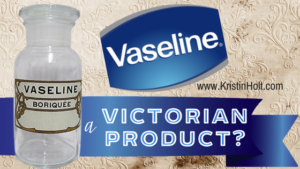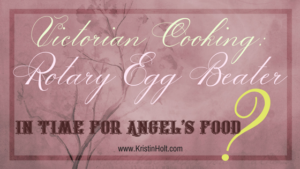 More Articles coming soon, detailing other American Victorian-era entertainments and inventions

Copyright © 2016 Kristin Holt LC
.