Old West Bath House
Old West Bath House
.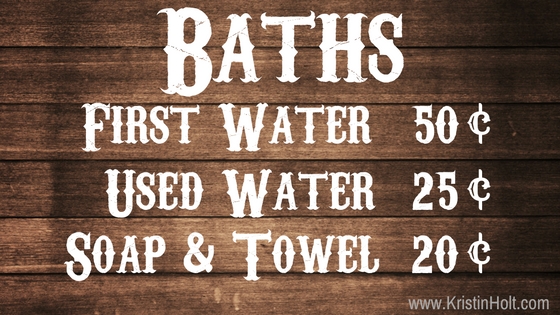 .
PUBLIC BATHING?
.
Public baths originated from a communal need for cleanliness at a time when most people did not have access to private bathing facilities. The term public is not completely accurate, as some types of public baths are restricted depending on membership, gender, religious affiliation, or other reasons.

As societies have changed, the need for public baths has reduced as private bathing facilities became more commonly available. Public baths have also become incorporated into the social system as meeting places. As the title suggests public bathing does not refer only to bathing. In ancient times public bathing included saunas, massages and relaxation therapies.

Members of the society considered it as a place to meet and socialize. Public bathing could be compared to the spa of modern times. [source]

.
VICTORIAN-ERA OLD WEST BATH HOUSES
.
.
As evidenced by the advertisements from newspapers of the era (particularly in the western states and territories), bath houses were often connected to hotels (simple and refined), barber shops, shaving parlors, ladies' hairdressers, and the like.
The following ad, a "Bathing Establishment and Tonsoloial [sic] parlors" offers a wide range of barber and hairdresser services (and apparently baths, too).
.
.
.
TONSOLOIAL?
.
It's an 1883 typo. The typesetter grabbed an 'l' out of the bin rather than an 'r'….and slipped in an extra 'o' for good measure. (It's easy to do when working with an unfamiliar Latin word.) It's actually tonsorial. And a popular word in the 19th century (and first half of the 20th).
.
.
.
HOT OR COLD BATHS(?)
.
Who wants a cold bath, even in July?
.
.
.
.
3 baths for $1! Is bathing a group activity? (Shanghai Noon would suggest that yes, bathing is a group activity.)



.
.
.
.
.
.
.
MEDICATED BATHS, STEAM BATHS, & TURKISH BATHS

.
.
.
.
.
$0.25 of 1888 dollars would be worth: $6.25 in 2015
.
.
$0.50 of 1888 dollars would be worth: $12.50 in 2015

$5 of 1888 dollars would be worth: $125.00 in 2015

$1.00 of 1888 dollars would be worth: $25.00 in 2015
.
.
.
NINETEENTH CENTURY LUXURY
.
No running hot and cold water at home? No problem.
As more and more private residences had baths installed and access to such facilities became routine, the era of the public bath came to a close. But at the turn of the century (1900), Public Baths (or Bath Houses–not entirely the same thing) were still a feature of towns and cities alike. The businesses were patronized by the wealthy and by the poor.
At the turn of the 20th century, New York was a densely populated industrial city with many of the city's residents living in squalid tenement homes that lacked facilities for regular bathing. In keeping with the strong progressive spirit of that era, the city built "public baths" that were buildings of showers intended to promote personal cleanliness and, ultimately, Godliness and good civic behavior. As private bathrooms became more universal, the bathhouses became unnecessary and most were decommissioned soon after the end of World War II, although at least one bath held out until the city's financial crisis closed it in the 1970s. [source]
.
.
Related Articles
.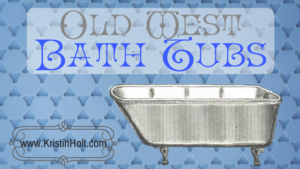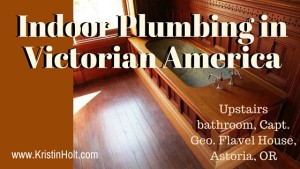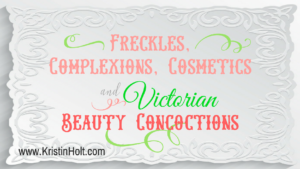 .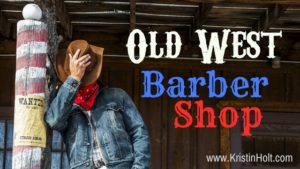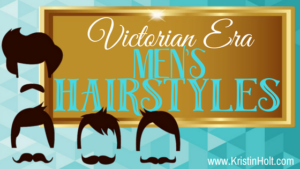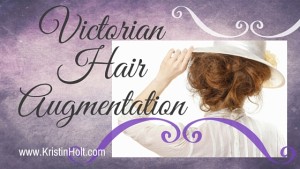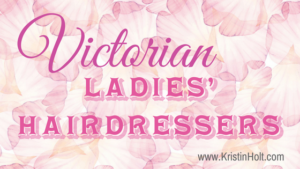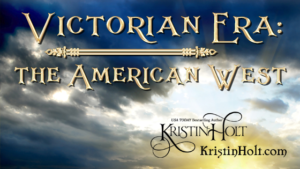 ..
Updated April 2022
Copyright © 2016 Kristin Holt LC
Old West Bath House Old West Bath HouseSave