Victorian-American Headaches: Part 5
.
Victorian-American Headaches: Part 5
.
Know-it-all's of Victorian America blamed hats.
They also blamed disordered bodily organs.
Another 19th-century doctor went so far as to blame chronic dyspepsia.
Now some wise soul blamed Sunday. Yes, the day of the week. A biggie, they assert, in precipitating headaches. At least in the Victorian-American turn-of-the-Century.
.

Sunday Naps, Baths, Lack of Exercise
.
Please allow me to share a vintage article from The Tribune of Chicago, Illinois, dated January 6, 1901.
Heads up! Not all headache powders are safe!
It's no surprise to us, looking back on 1901, to discover patent medicines could poison and kill. But then, fantastic claims offered relief. To those who'd become desperate, I can understand their willingness to try a supposedly harmless powder folded up in paper from a trusted druggist (pharmacist).
This article argues why Sunday is the ailment's most prevalent day, why an extra nap is involved, and why warm baths and exercise (or lack thereof) are culprits.
.
Death
.
.
Tragic, isn't it? An otherwise healthy woman suffered from headaches (sounds like me), took purportedly several headache powders (in 1900 or 1901) and died. #NineteenthCenturyProblems Victorian-American Headaches: Part 5

.
.
Self-Poisoning to Blame
.
Did you see that? I don't know whether to be grateful I live NOW or affronted on behalf of ALL headache sufferers, everywhere, and "everywhen", including Victorian America.
Why? Should I not take umbrage at the idea that my headaches are because I've poisoned myself? Who would do something like that? I want to feel good. And thrive. I do not intentionally poison myself.
Uh… well, I do consume a good deal of sugar. And I take various prescriptions (chemicals, and [understandably] poisons, all). And occasionally use cosmetics, hand lotion and other "pretty" things that absorb into my skin. Sometimes, I drink and eat artificially colored morsels…
(Loud clearing of the throat.)
Perhaps I can comprehend a Victorian doctor's theory of self-poisoning.
.
.
Pause for Definitions
.
.
.
Continue with Theory
.
.
Leukomaine? Is that a real word?
Poisons! Ash of destroyed tissue! Doomsday! (okay, I embellished that last bit.)

Sounds like either A) Halloween, or B) we're back in the medical operating theater.
.
.
Wash the Blood Free of Poisons
.
.
.
The Powder's Formula
.
The good doctor, quoted within the article, gives today's historians information about what contents made up those headache specific powders.
Antipyrin/Antipyrine, covered somewhat in Part 3, had apparently fallen out of fashion by 1901.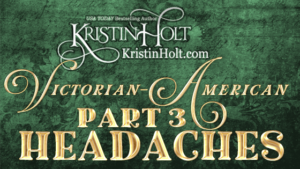 Note what is included: Antifebrin, caffeine, phenacetin, antikammia. Still no aspirin.
.
.
Rules of Life
I've shared various other snippets of Victorian "Rules for Life". Of course, many Victorian-American "Rules for Life" blend almost invisibly into courteous manners and etiquette. (Etiquette: for the bicycle, in ballrooms, for Leap Year, when away, breaking up a romance, conversation, and so many more… including how to mourn properly.)
Victorian-American Headaches: Part 5

This vintage newspaper article adds more RULES FOR LIFE to the mix:
Don't sleep too late on Sundays. Too much sleep is far more injurious than too little.
Don't sit too closely in the house (I assume this means too many people shut up in a close (confined) space).
Do take up some form of physical or mental exercise. Don't drop into idleness.
Don't drink alcohol. Such beverages cause headaches. Abstinence prevents headaches.
.
In Conclusion
.
"Good-night, gentlemen, good-night. But I'll see you in the morning!"

.

~ closing lines of this newspaper article
.
Up Next
.
Victorian-American Headaches: Part 6 ~ Home Management of Headaches
.
Related Articles
.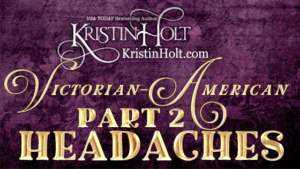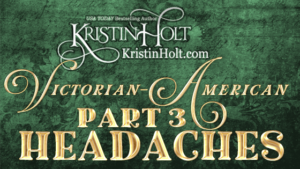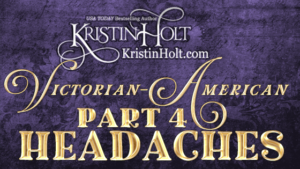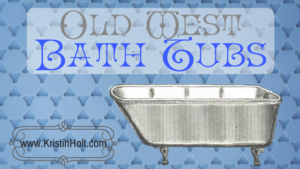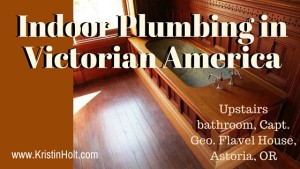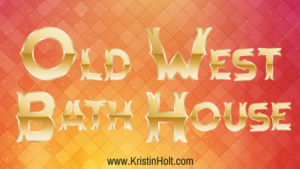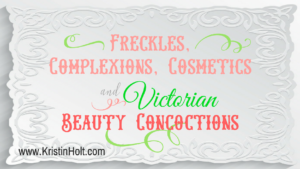 .
Updated July 2022
Copyright © 2019 Kristin Holt LC