Though I had the privilege of growing up all over the United States (no, I'm not a military brat; my father was a not-yet-tenured university professor, after serving 8 years in the Air Force), I reside in Utah. Have done since my father was granted tenure at Utah State University (founded 1888) while I was in my junior high years. I eventually married a Utahan. I have fond and distinct memories of local celebrations from Michigan to Kansas to Texas. I happen to think it's pretty cool my state, Utah, has strong pioneer (and Old West) history, and an annual state holiday celebrates this Early Victorian Pioneer Era.
Pioneer Day is an official holiday celebrated on July 24 in the U.S. state of Utah, with some celebrations in regions of surrounding states originally settled by Mormon pioneers. It commemorates the entry of Brigham Young and the first group of Mormon pioneers into the Salt Lake Valley on July 24, 1847, where the Latter-day Saints settled after being forced from Nauvoo, Illinois, and other locations in the eastern United States.

.

…While the holiday has strong links to the LDS Church, it is officially a celebration of everyone, regardless of faith and nationality, who emigrated to the Salt Lake Valley during the pioneer era, which is generally considered to have ended with the 1869 arrival of the transcontinental railroad. Notable non-LDS American pioneers from this period include Episcopal Bishop Daniel S. Tuttle, who was responsible for Utah's first non-Mormon schools (Rowland Hall-St. Mark's) and first public hospital (St. Mark's) in the late 1800s. The Intertribal Powwow at Liberty Park in Salt Lake City honors the rich cultural heritage and contributions of the area's Native Americans, helping Utahns [sic] to gain a deeper understanding of the region's history.

.
Pioneer Day Activities include…

.

…fireworks, parades, picnics, rodeos and other festivities throughout the state. Some people say that this day is celebrated in Utah with more zeal and pride than major holidays such as Christmas. Children take part in essay contests and projects about pioneers, while families enjoy the day with concerts and festivals. For the parades, some people may wear costumes that resemble clothes worn during the 19th century when Salt Lake Valley was founded.

.

Pioneer Day is also celebrated in many parts of Idaho, where it is commonly known as Celebration Day. Family reunions are popular on or around July 24.

.
According to Wikipedia, seven different "Pioneer Day(s)" are officially celebrated in the United States:
Pioneer Day (Utah)

Pioneer Days (Chico, California)

Pioneer Days (Ohio)

Pioneer Days (Oklahoma)

Pioneer Days (Paso Robles, California)

Pioneer Days (Marlinton, West Virginia)

Pioneer Days (Henry, Tennessee)
Note: The first 3 have Wikipedia pages detailing the history and celebrations and remembrances, but the following four don't yet have a page.
 .
Recommended Sites of Museums and Locations supporting Utah History:
.
Up next! (7-27-16)
A Proper Victorian Courtship, introducing the true-to-history Victorian attitudes that sparked my ideas for Courting Miss Cartwright.
New Release coming exclusively to Amazon on Saturday, July 30th, 2016!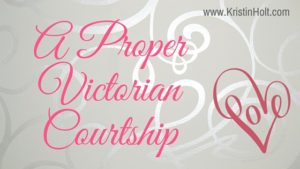 .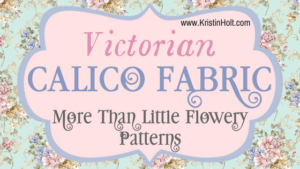 Articles about Victorian Observation of Holidays:
May Day Oddities in the Victorian United States Victorian America and Easter Eggs Victorian Americans and Mardi Gras Victorian Americans Observed Groundhog Day? Victorian Letters to Santa Victorian America Celebrates Halloween Victorian Americans Celebrate Oktoberfest Victorian America Celebrates Labor Day Victorian America Celebrates Independence Day Victorian America Observes Flag Day Victorian America Observes Memorial Day Victorian America Observes Mother's Day–on Sweet Americana Sweethearts Victorian America Celebrates Arbor Day Victorian America Celebrates Easter Victorian America & April Fool's Day–on Sweet Americana Sweethearts Victorian America Celebrates St. Patrick's Day Victorian Leap Year Traditions, Part 1 Victorian Leap-Year Traditions, Part 2 Leap Into Love– The Victorian Way: Sweet Americana Sweethearts Victorian Era Valentine's Day Victorian New Year Celebrations, on Sweet Americana Sweethearts A Victorian Menu for New Year's Day, 1892 American Victorian Era Christmas Celebrations Victorian Era Thanksgiving Celebrations Happy Birthday, United States!
.
Copyright © 2016 Kristin Holt, LC