BARBER INSTRUCTOR AND TOILET MANUAL
Barber Instructor and Toilet Manual was published (according to Hathitrust.org) in 1900 and entered into Copyright also in 1900, by Frank C. Bridgeford.
Keep in mind the alternate definition(s) of "toilet":
the process of washing oneself, dressing, and attending to one's appearance: "her toilet completed, she finally went back downstairs"
denoting articles used in the process of washing and dressing oneself.

modifier noun: toilet

"a bathroom cabinet stocked with toilet articles"
 .
INSTRUCTIONS ON HAIR CUTTING

.

In cutting hair there are no deffinent [sic] names settled on as to the different styles of hair cutting. Each supply house gets out a hair plate of its own. I herein introduce thirty-six different styles, which will be of great advantage to patrons to select from. I find that the best success is attained by cutting the hair according to the customer's wishes, regardless or style plate or names. It has been my purpose to dispense with clippers as much as possible in teaching hair cutting, as I find that when a new student commences to cut hair; it is so much easier to cut with the clippers that he wishes to use them all the time; which is a very bad habit. In cutting hair it is always advisable to leave as much hair on the customer's head as possible. Trim it up nicely with the shears, so that the barber can get him again as a customer. For example, if he should cut the hair with the clippers in the spring, it would probably be the only hair cut that he could get from that man during the season. While if he trim sit around the neck and ears he would possibly get to trim that man's hair as often as once a month, right along, and he would also get it dirty, and it would have to be shampooed much more frequent than if he cuts the hair close with the clippers all over the head. It would be no trouble, for him to wash his hair every time he washed his face, therefore, the barber would loose [sic] the chance of Sea Foam or Shampoo.


.

~ Barber Instructor and Toilet Manual, pp 22-23
Note: See how far back a man's part extends in these style plates, published in 1900. As most cabinet cards show a man's profile or the front of his face/head, it's surprising to learn the hairstyles of the day show this style. Note that in image 4, below, the last two images (bottom right-hand corner), the style is named "horse shoe" and the shape of the man's part may be from whence the name comes.

Bridgeford's Revised edition of his Barber Instructor and Toilet Manual was published in 1904. Technically, a few years beyond the conclusion of the Victorian Era… but according to many, the cut-off between Victorian and Edwardian was soft, flexible, and essentially the same.
 WHERE TO FIND THIS BOOK:
(Bridgeford's Revised Barber and Toilet Instructor Manual, 1904)

.
HOW DID HAIR STAY LIKE THAT?
Styling products. Some things never change.
Except where the styling products come from.
In the nineteenth century, barbers used receipts (recipes) and made it themselves. I'm sure druggists made gunk too, but having located recipes for hair products in this same book, I'll share some with you.
 WHERE TO FIND THIS BOOK:
Hathi Trust Digital Library (PDF)
MACASSAR OIL
"A kind of oil formerly used by men, to make one's hair shine and lie flat."
Macassar oil was so prevalent used–and such a detriment to furniture–women combated the problem by making (crochet, tatting, hand-stitching, embroidering) "antimacassars": doilies affixed to fine furniture to spare it from the oil on a man's hair and thus on his hands.
WHERE TO FIND THIS BOOK:
………………………..
Up next!
Victorian Ladies' Hairdressers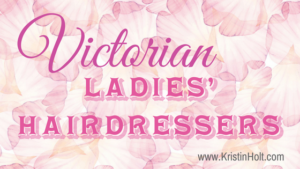 followed by–
Styling Ladies' Hair; American 19th Century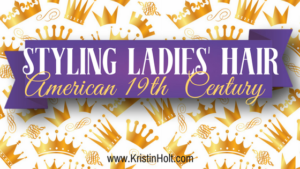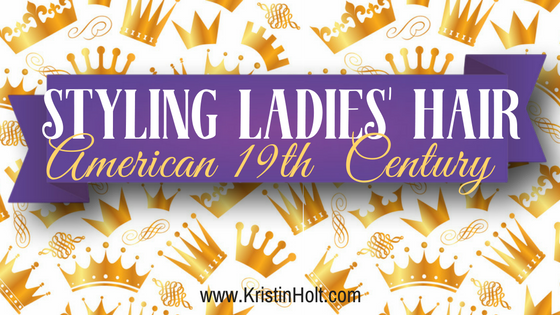 ………………….
,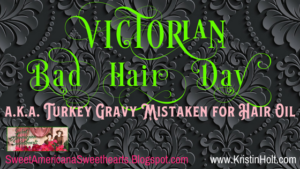 Hat Etiquette of the Victorian Era Freckles, Complexions, Cosmetics, and Victorian Beauty ConcoctionsFalse Beauty Spots Old West Bath House Old West Bath Tubs Hair Indicative of Character Styling Ladies' Hair; American 19th Century Victorian Ladies' Hairdressers Old West Barber Shop Victorian Shaving, Part 1 Victorian Shaving, Part 2 Old West Barber Shop Haircuts Stetson's Boss of the Plains vs the Bowler Victorian Hair Augmentation Victorian Curling Irons L-O-N-G Victorian Hair Mail-Order Catalogs: Timeline & Truth Mail-Order Catalogs in the Old West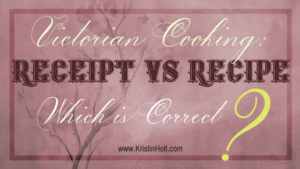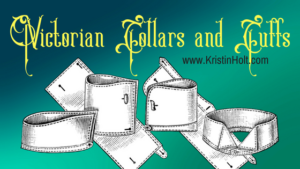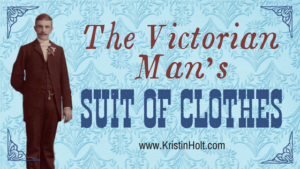 Copyright © 2016 Kristin Holt LC