Books by Kristin Holt
.
Welcome!  I'm delighted you've located my "Books by Kristin Holt" Page, an ideal entrance door. Here, you'll find links to each of my fiction series and a category link for my nonfiction titles.
If you know what book you're looking for, scroll down. An alphabetical listing contains all of my book titles, and directs you in one click to the Book Description Page. If you've not yet explored my "Book Description Pages", one for each of my books, I urge you to take a look! Each provides a wealth of information: history, background, research, review links, Goodreads links, and so much more.
Note: Series images, below, are LINKS to each series or category. Don't forget to scroll down if you prefer the alphabetical listing of book titles.

.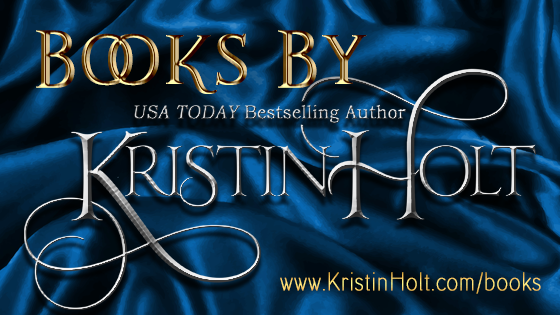 .
Note: The listing, above, is by Series Name. This format allows readers who are searching for a book in a specific series may easily locate it.
Now it's time to look at the list, without consideration of the Series or Category. Below, find all titles by Kristin Holt in alphabetical order.
.
Titles by Kristin Holt in Alphabetical Order
.
Updated October 2021
Copyright © 2014 Kristin Holt LC
Books by Kristin Holt