Book Review–Things Mother Used to Make: A Collection of Old Time Recipes, Some Nearly One Hundred Years Old and Never Published Before
Book Review–Things Mother Used to Make: A Collection of Old Time Recipes, Some Nearly One Hundred Years Old and Never Published Before
.
.

.
New Englander Lydia Maria Gurney collected recipes handed down from generation to generation, and tested most of them in her own kitchen. In her foreword she explains, "These recipes and Household Hints are written very plainly, for those who have had no experience. . .They are very simple, not expensive, and if followed closely, will ensure success."
.
.
by Lydia Maria Gurney
.
One of the biggest challenges when researching 19th century American recipes is that most home cooks never used recipes. They simply knew, from practice and tutelage from mothers, sisters, aunts, grandmothers, and hired cooks. Ingredients were understandably simple. In the American West Victorian Era, homesteaders and townsfolk used what they grew, harvested, and could obtain from a general store or mail-order catalog.
.
The recipes in Lydia Maria Gurney's book are true to mid- and late-nineteenth century cooking. While one version was created in 1922, an earlier (first of the Amazon shop buttons, below, on the far left) version was released in 1913, but had been in print previously ("This material was originally published in Suburban Life, where it obtained such recognition as seemed to warrant its preservation in book form."). This history-worthy title is now in the Public Domain, hence its many varied versions available in print and digital.
.
The formatting of both paperback and ebooks leaves much to be desired. Ingredients are listed in paragraph form without breaks. Often the instructions are out of order, convoluted, and difficult to follow. At least for my 21st-century experience in the kitchen. Yet I imagine my great grandmother, a contemporary of Ms. Gourney, would have found it all simple.
.
.
The recipes are organized by type:.
.
1.  breads of all kinds, 
.
2.  cakes (interestingly enough– includes cookies),
.
3.  candies, 
.
4.  desserts,
.
5.  eggs,
.
To Boil Eggs:

.

Put your eggs into a bowl which can be sent to the table. Pour boiling water over them and let stand eight or ten minutes. It is essential that the water be boiling. This way of boiling eggs, though so simple, is going out of fashion, unfortunately, as it makes a wonderful difference in the appearance of the egg when broken open, and above all, in its digestibility. Eggs should never be boiled in any other way for invalids.

.

~ Things Mother Used To Make: A Collection of Old Time Recipes, Some Nearly One Hundred Years Old and Never Published Before by Lydia Maria Gurney
.
6.  fish (she was a New Englander, after all),
.
7.  meat dishes,
.
8.  miscellaneous (Boston Baked Beans, Crust Coffee, Mince Meat, Pickles, etc.),
.
9.  pies
.
10.  preserves (including bread pudding, steamed chocolate pudding, and graham pudding– apparently just out of order and in the wrong category)
.
11.  sauces
.
12.  soups
.
.
13.  vegetables
.
14.  appendix
Household Hints Old and New for Housekeepers Young and Old,

a recipe for homemade shortening,

how to store eggs from the abundance of summer clear through winter,

washing lamp chimneys,

removing disagreeable odors from house,

how to clean nickel stove trimmings,

how to make old velvet look new,

using onion skins as a dye,

and how to color lace ecru,

and so much more.
.
In short, this book is an historian's dream.
.
The recipes and instructions are true to the era as evidenced by the simplicity of ingredients, scarcity of instructions (everyone knew what "sour milk" and "scald" meant), and measurements ("the size of half an egg", "1 dessertspoonful of salt").
What is a dessertspoon? My 21st-century measuring spoon set doesn't have a "dessertspoon". A dessertspoon is equivalent to approximately 2 modern teaspoons.
.
.
Recipe Secrets from History
.
Regarding sour milk, the appendix emphasizes: Never Throw away Sour Milk. It is excellent for graham bread, gingerbread, brown bread, griddle cakes, and doughnuts, also biscuit [sic].
One more element I can't wait to try in my modern-day homemade (from scratch) chocolate cake: "Yolks and whites, beaten separately, make a cake much lighter than when beaten together." At least one cake recipe and one omelet recipe contained in this treasure trove instructs beating yolks and whites separately, but doesn't explain why. Now we know!
.
Nineteenth Century American Food
.
Learning much about the history of food in the 19th Century American northeast  was easily translatable to the West. I chuckled. Questions led to discussions with my mother and grandmother. I found myself curious and interested and reminded of more modernized versions of old-fashioned favorites.
For example: Cream Pie. Yummy! Maddox Ranch House is an icon of Northern Utah restaurants. One-of-a-kind, scrumptious beef, chicken, bison, and seafood. Potatoes. Yeast rolls to die for. And old fashioned cream pie. I can't dine there without wanting a slice at the end of an incredible meal, all the better for the raspberry sauce on top.
.
RICH PIE CRUST

3 Cupfuls of Flour

1 Cupful of Lard

1 Dessertspoonful of Salt

Put salt and lard into the flour, working in the lard with the hand until thoroughly mixed. Add enough water to barely wet,–ice-cold water is best. This is sufficient for two pies.

.

CREAM PIE

1 Cupful of Sweet Cream

White of One Egg

2/3 Cupful of Sugar

1 Teaspoonful of Vanilla

Bake with two crusts. Beat white of egg till stiff; add sugar, beat again; stir in the cream and flavor.

.

~ Things Mother Used To Make: A Collection of Old Time Recipes, Some Nearly One Hundred Years Old and Never Published Before by Lydia Maria Gurney
.
Instructions?
.
That's it. No baking temperature… not even "moderate oven" or "hot oven", and no length of time. Why? Because such things were common knowledge. Like how to wash a dish or sweep a floor, children learned everything about it from the time they helped around the house. Mothers taught their daughters (and often, their sons) as a matter of a life's education.
.
Recommended!
.
Whether this book catches your eye because you're a fan of baking, a "foodie", a student of all things history, or simply find the subject interesting, I recommend it. Particularly because at least one Kindle version is FREE ($0.00 to own). (See first box, below, lower left-hand side.)
.
Both print and Nook versions are available at BN.com
.
Related Articles
.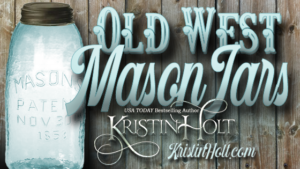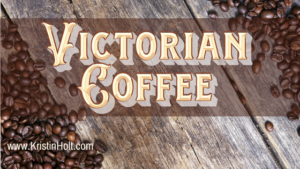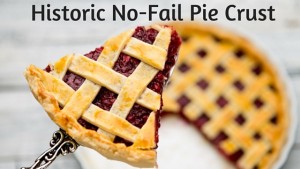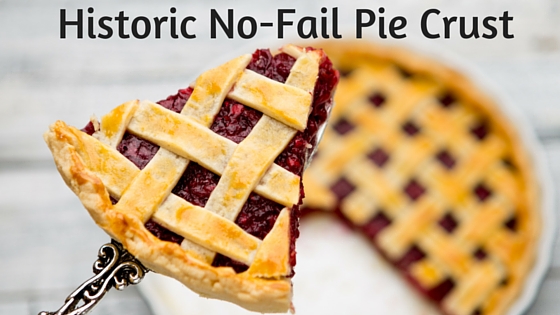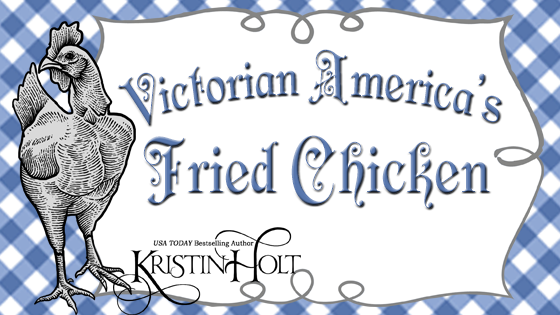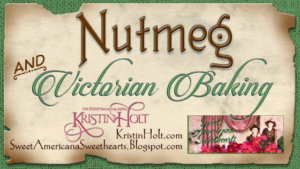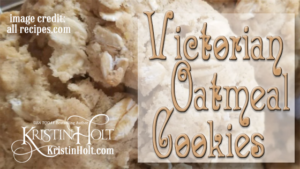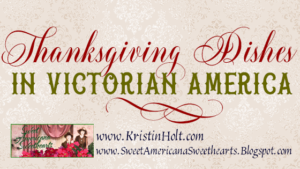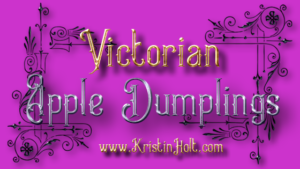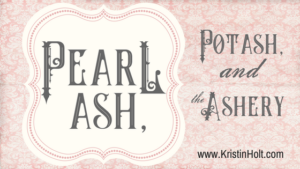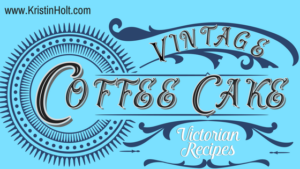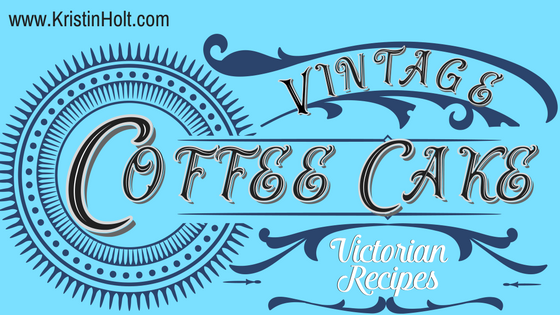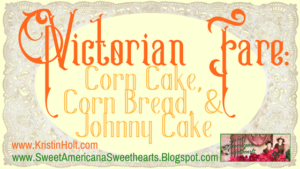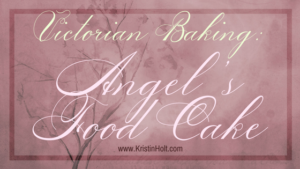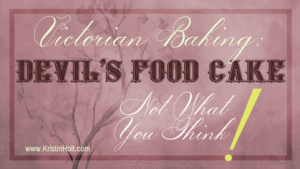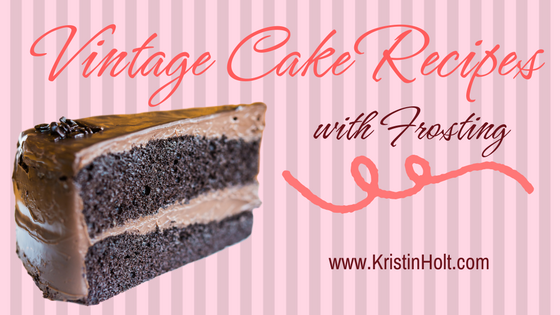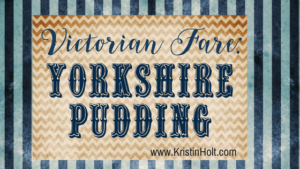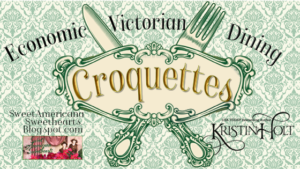 Updated February 2021
Copyright © 2015 Kristin Holt LC