American Victorian Era Christmas Celebrations
American Victorian Era Christmas Celebrations
.
In the very early years of the United States' history, Christmas celebrations remained highly localized and dependent upon the traditions of the settlers' homelands. But by 1876 (The Centennial), what we consider a "Traditional Christmas" had become firmly formed. Contemporary Americans will recognize almost all of the Victorian traditions surrounding the holiday.
.
VICTORIAN CHRISTMAS SHOPPING
.
"…typical way Christmas might have been celebrated by a family in New York City in 1876:

.

The Christmas season started early. The holiday shopping alone took a long time. Most people were members of large families, and there were a great many gifts to get. The city was filled with specialty shops where one could go just to buy English linen or French lace. In addition, the first of the large city department stores had appeared with their huge selection of goods. As always, shopping for children was the most fun. German mechanical toys appeared in great variety on the shelves. These clockwork devices, complete with moving parts, were particularly prized by boys and girls alike."

.
.
HOLIDAY SOCIAL SEASON
.
By the 1860's, ice skating parties at Christmastime had become all the rage. Ice skating had become popular as a family outing but also for courting couples, as it was a fun activity that could be accomplished under the watchful eyes of the youthful couple's parents.
Of ice skating and its merits for a courtship outing, one publication printed, "the privilege a gentleman enjoys of imparting instruction in the art to his fair companion is to enjoy a combination of duty and pleasure not often within reach, and no relation is more calculated to produce tender attachments than that of pupil and tutor under such circumstances." (unknown publication, possibly The Brooklyn Daily Eagle, quoted [without citation] in Christmas in Colonial and Early America, from World Book)
.
.
TRIM THE CHRISTMAS TREE
.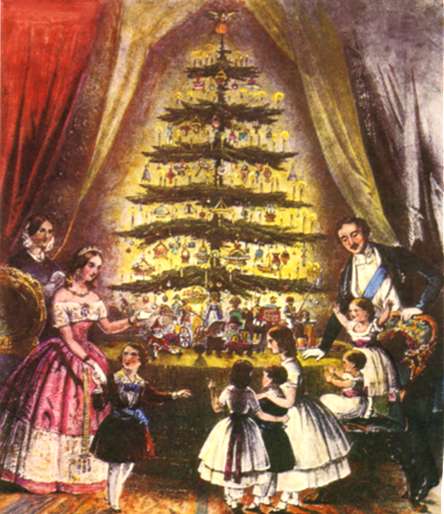 .
An engraving of the Royal Family— Queen Victoria and her husband, Prince Albert (German by birth)–celebrating Christmas at Windsor was published in 1848 and their German traditions were rapidly adopted throughout the U.K. and worldwide. If the Royal Family found something fashionable, the rest of the English-speaking world did, too.
.
"Queen Victoria's mother was German as well, so the Royal Family did have trees before Prince Albert popularised the Christmas tree. Queen Charlotte, George III's wife used to bring yew trees in at Christmas. But for most people in Britain the idea of having a tree inside was completely new. People would bring in a branch of a tree or holly or mistletoe, but there wasn't that traditional Christmas scene that we know now."

[source]
.
VICTORIAN SANTA CLAUS
.
In the late 19th century, small children hung their stockings in gleeful anticipation of Santa Claus's arrival during the night. Like the celebration of Christmas itself, Santa had not always been popular in all parts of America. Many concerned clergymen preached against Santa Claus from their pulpits because they feared that the emergence of such a folk culture here would draw people's attention away from their celebration of Christ's birth. But the idea of a jolly gift-giver from the North Pole proved to be so popular that he became a permanent part of every American Christmas celebration. ~Christmas in Colonial and Early America, from World Book
.

.
VICTORIAN HOLIDAY SENTIMENTS
.
TASTEFUL

GI

VING

.

"It takes common sense and independence to accept a costly present from a rich friend, without making any return.

.

If you have money to spend on presents, do not waste on people richer than yourself, but on those poorer.

.

Above all, in sending presents do not send articles that cost money and are vulgar and tawdry. A piece of music, a note written on Christmas day, wishing many happy returns, or a few flowers, entail  no obligation, require no work, and do their own work of love as well as costly gifts, and show a delicacy of breeding."

.

The Ladies World, December 1892, quoted in This Fabulous Century 1870-1900 By the Editors of TIME-LIFE BOOKS.
.
For your convenience, see this edition of The Ladies' World, currently offered for sale on eBay here.
.
In the same edition of The Ladies' World (December 1892), is found:

.

"Would you have me steal to provide you with the mans of gratifying your desire to make expensive presents?" a young man only three years married asked his wife last Christmas. "I would have you support me in the manner to which I have been accustomed," was the unwifely rejoinder.

That night the young man went out. The next day he could not be found but later he was escorted to his home by his broken hearted father who found him in some out of the way place recovering from his first alcoholic spree. "This is your work," the old man said to his daughter-in-law and never were words more deserved. It was her work that her husband cares no more for her; her work that she is unhappy; her work that her husband's ambition is dead. It was impossible to satisfy her when he did his best; consequently further effort was useless. Reflect upon these things."

.

The Ladies World, December 1892, quoted in This Fabulous Century 1870-1900 By the Editors of TIME-LIFE BOOKS.
.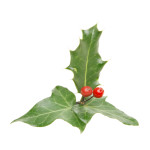 .
Victorians were most fond of 'morals' within a story, with sentimental messages carried in magazine articles as well as popular fiction of the day. Charles Dickens's A Christmas Carol was first published in 1843 in England, and quickly became an English-speaking world favorite. Many Victorian families made a tradition of reading this book aloud on Christmas Eve.
.
"No writer ever loved Christmas more than Dickens, and his tale of the redemption of Ebenezer Scrooge was felt, on both sides of the Atlantic, to be a perfect reflection of the spirit of the Victorian Christmas."

.
.
Storytelling of all kinds was a classic form of "Parlor Entertainment" (in the absence of TV, Blu-ray players, one-person video games, etc.). Interestingly enough, ghost stories were a premium form of entertainment (even for children) at the holidays. Dickens' tale of the Ghosts of Christmas Past, Present, and Future was very much in keeping with the popularity of the day.
.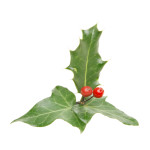 .
CHRISTMAS FEASTING
.
"Breakfast, at 8 o'clock Fruits, Breaded Chops, Tomato Sauce, Baked Potatoes, Buckwheat Cakes, Maple Syrup, Coffee.

.

Dinner at 2 o'clock Oysters on Half Shell, Almond Milk Soup with Rice, Salted Almonds, Celery, Olives, Halibut baked with fine Herbs, English Drawn Butter, Persian Potatoes, Roast Turkey, Cranberry Sauce, Rice Croquettes, Asparagus Tips, Braised Duck, Baked Macaroni, Lettuce Salad, Wafers, Brie, English Plum Pudding, Brandy Sauce, Coffee, Nuts, Fruits, Sugar Plums.

.

Supper, at 8 o'clock Raw Oysters, Chicken Sandwiches, Coffee, Jelly, Cake."

.

—Table Talk, December 1890 (p. 459)
.
.
To Cook A Ham

.

To Cook a Ham: An excellent manner of cooking a ham is the following: Boil it three or four hours, according to size; then skin the whole and fit it for the table; then set in the oven for half an hour, cover it thickly with pounded rusk or bread-crumbs, and set back for half an hour longer. Boiled ham is always improved by setting it in an oven for nearly an hour, until much of the fat dries out, and it also makes it more tender.


.

The Practical Housekeeper, a Cyclopedia of Domestic Economy by Elizabeth Fries Ellet, 1857.
.
.
Related Articles:
.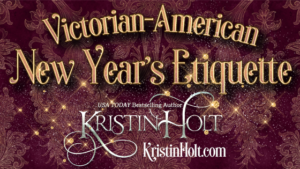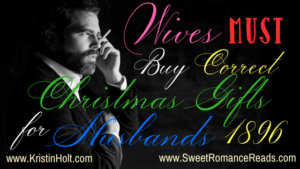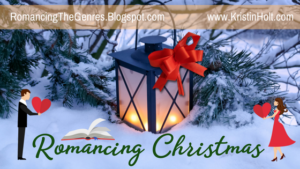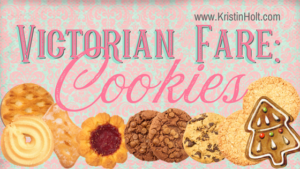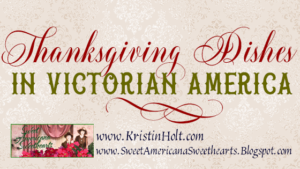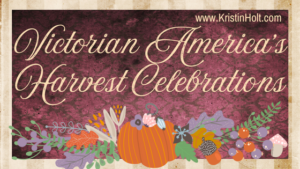 .
Related Articles: Victorian American Holiday Observances

.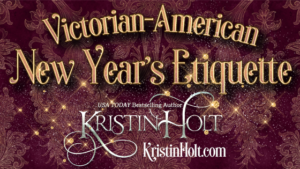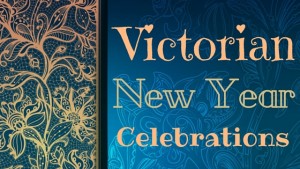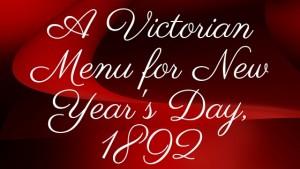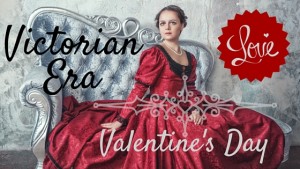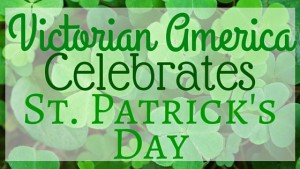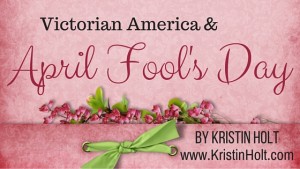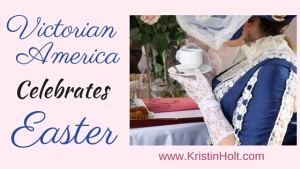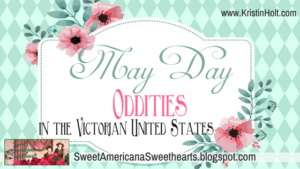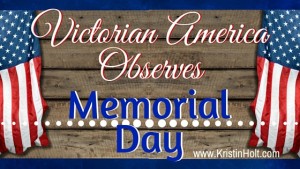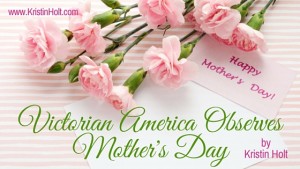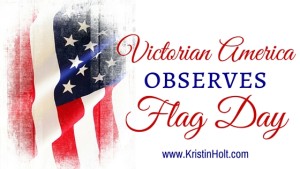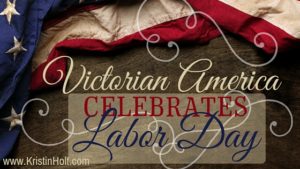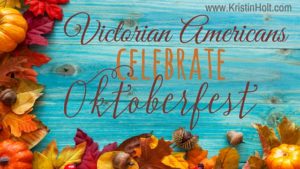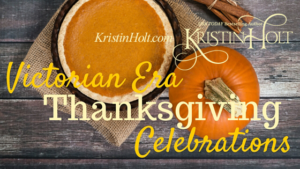 .
.
Updated December 2021
Copyright © 2015 Kristin Holt LC
American Victorian Era Christmas Celebrations American Victorian Era Christmas Celebrations